Offer deep diagnosis on all the electronic systems for a single car manufacturer
Alarm System, ESP, SRS System, EPB, Body System, Air Conditioning System, Engine System, Door Lock System, Electric Window, ABS, Automatic Gearbox System, TPMS, Keyless Start Module, Instrument System, Navigation System, SBW, Multimedia, AWD, Lamp Control, Battery, Seat, Wiper, Parking Sensor, Mobile Phone, Cruise Control.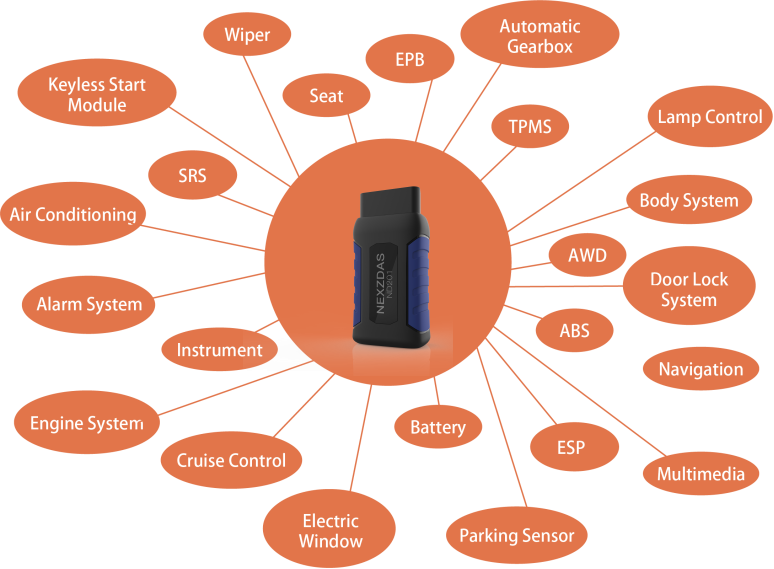 Quick Scan and Diagnosis Report
Powerfully performs code reading, code erasing, freeze frame for the whole systems.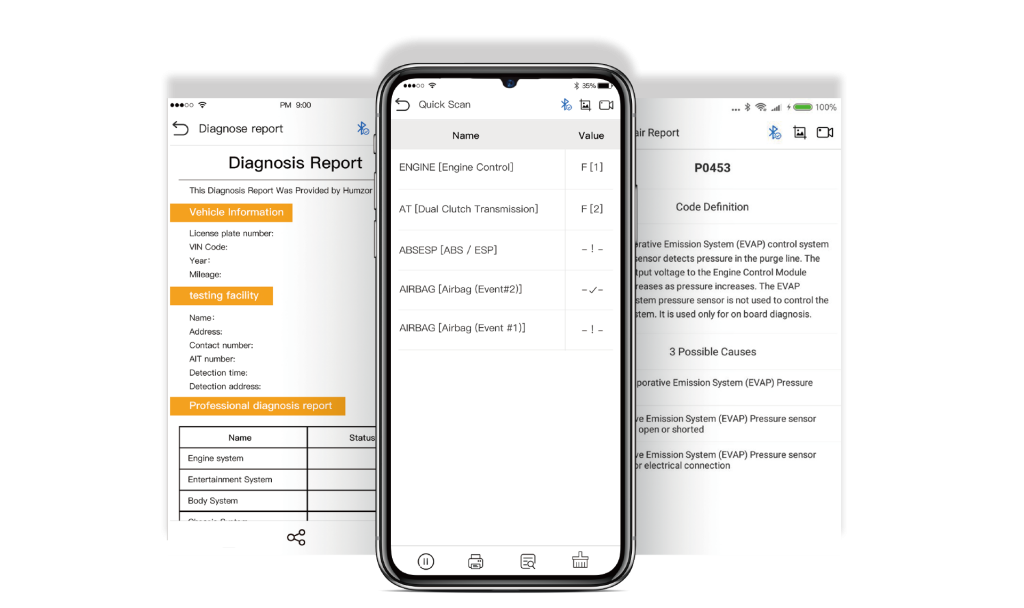 Carrying out tests on some components of the vehicle, left/right front dump, car windows, rear-view mirror, etc.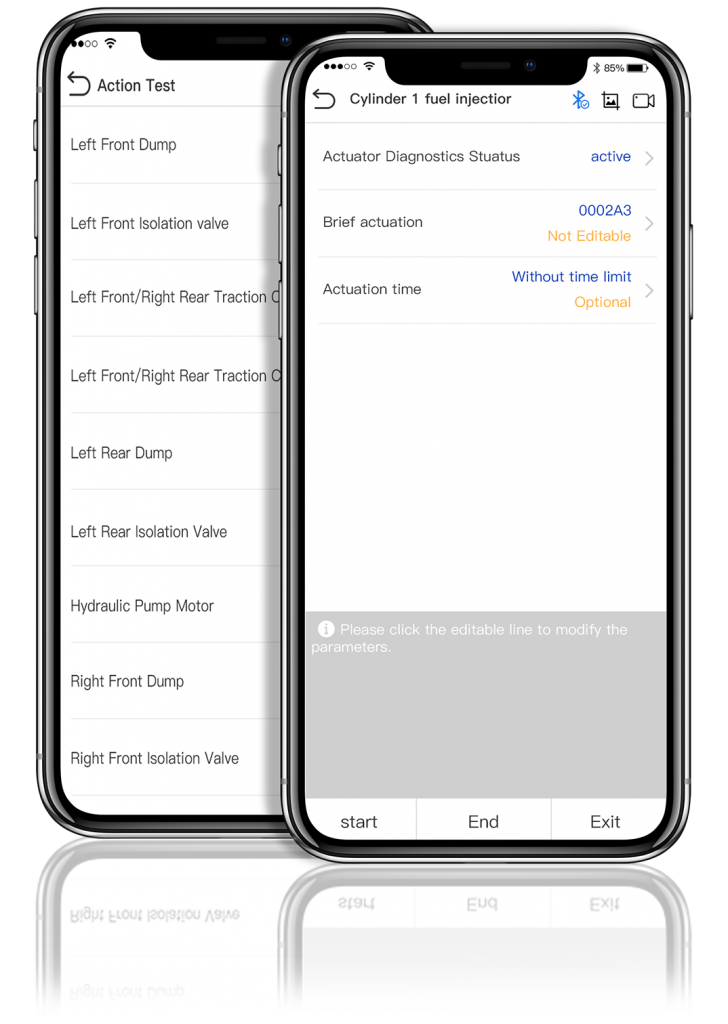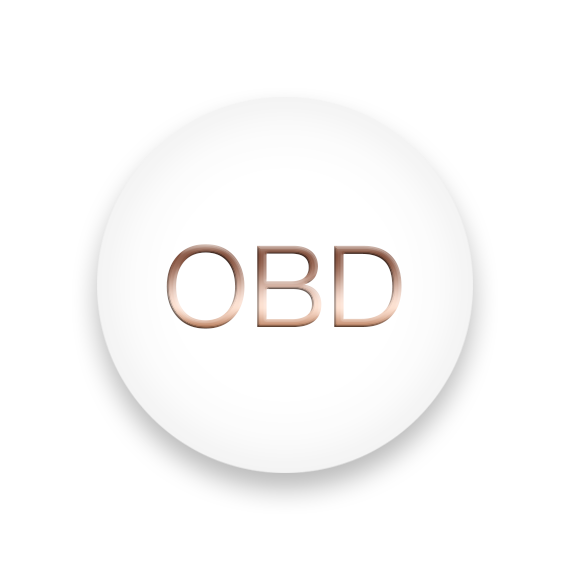 Full Coverage of OBD2 Functions.

Read and clear engine codes. Confirmed, Pending and Permanent for all makes.

Freeze Frame data is a snapshot of the vehicle when the Freeze Frame code was stored.

Check if the vehicle is ready for a smog or emissions test.

Advanced test results (like misfire counts) for on-board diagnostic system monitors.

Check the vehicle O2 sensor values.

Show battery voltage and comment battery status.
Support the most commonly required resetting service with wide vehicle coverage, such as Oil Reset, TPMS, EPB, ABS, DPF, etc.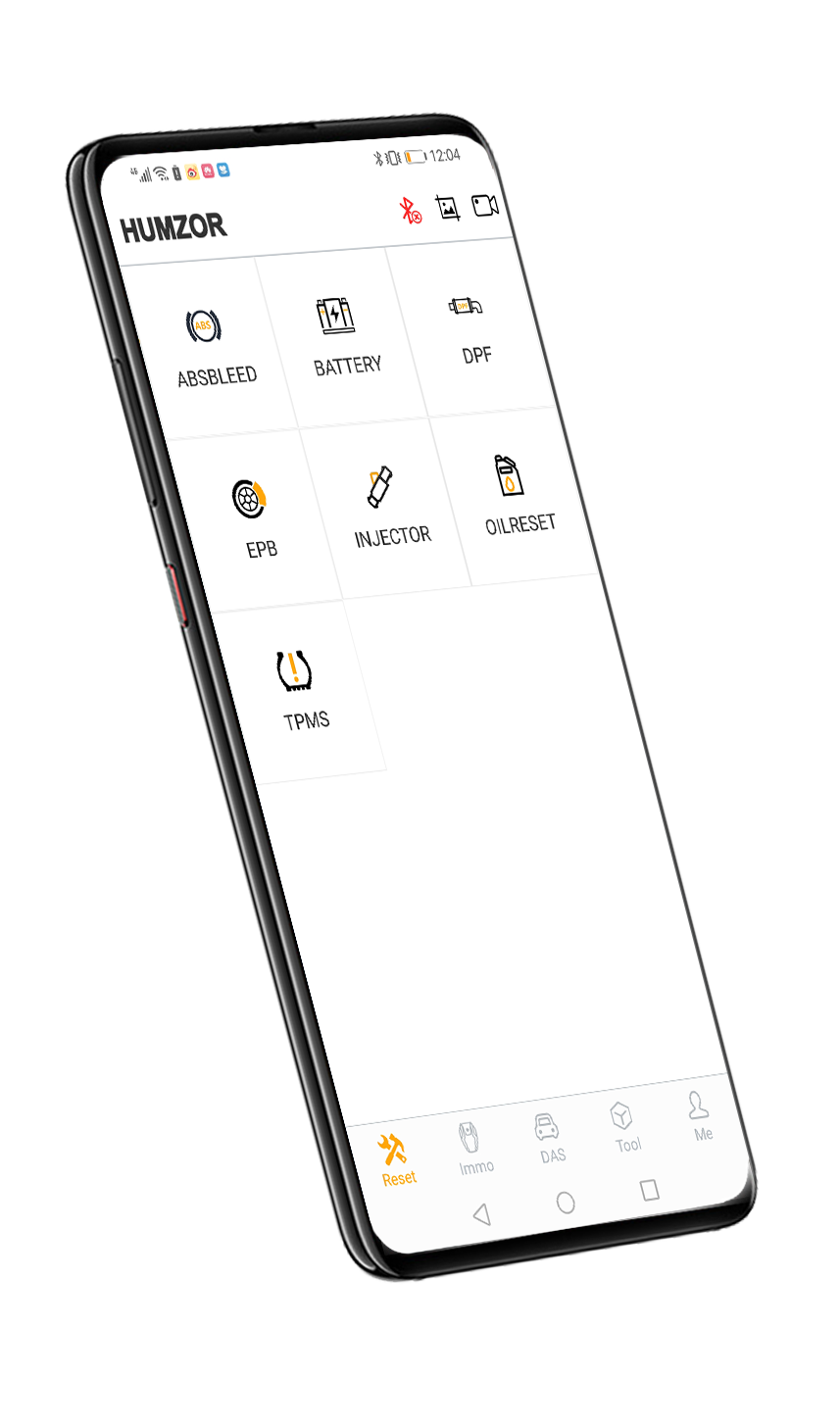 Auto immobilizer function is freely added to meet your extra demands, making key programming, Immo code reading becomes easier.

can read the Immo code of specific car models


Support most cars all key lost via direct OBD matching

Greatly supports key matching

Add and match new key to the car

Read the information of the key, quantity,frequency etc

Delete the key that does not need
Tool Module, All-around Support
Remote Assistance, Data Manage, Data Playback allow you store and review the data, images, videos you need, and get timely help.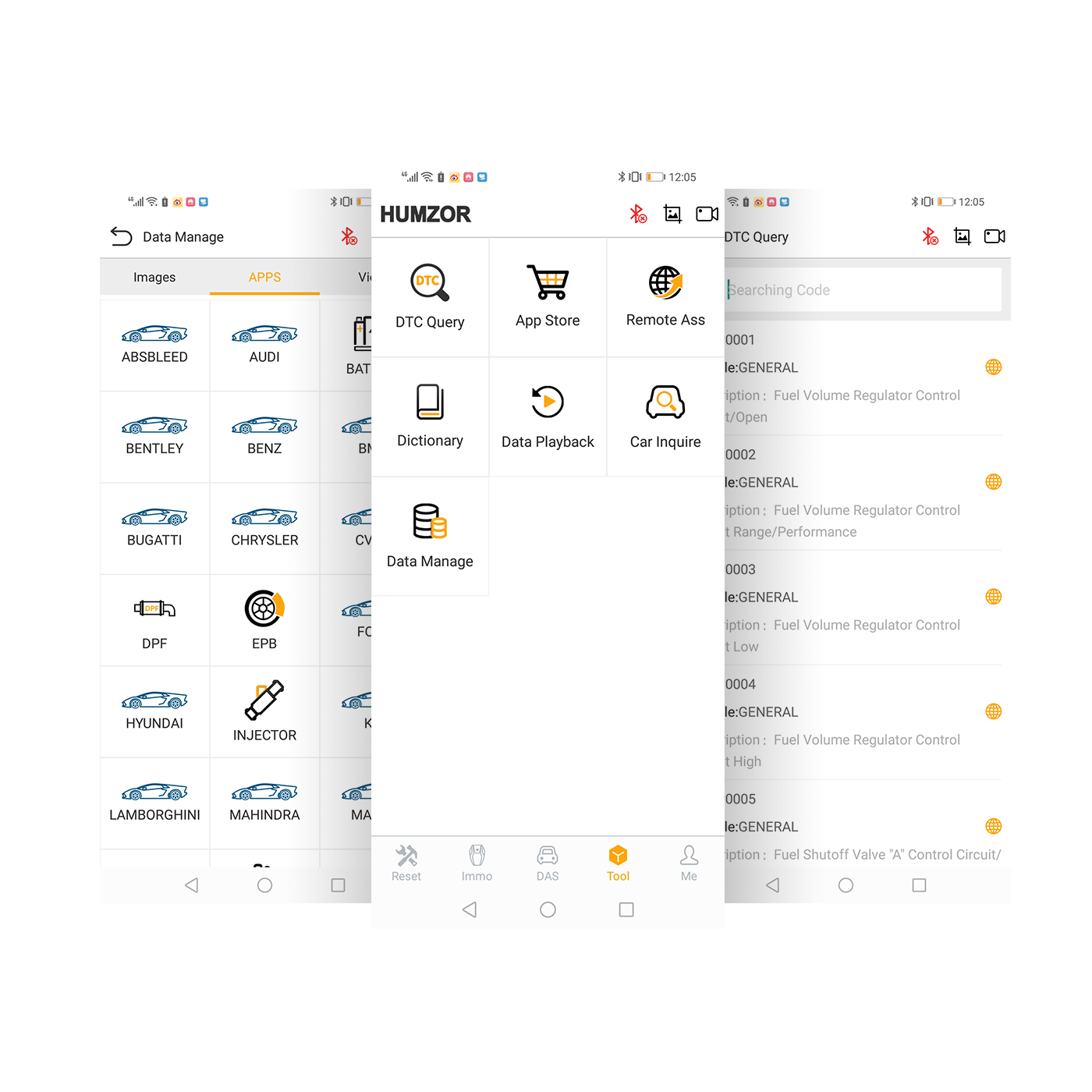 Listen to Your Voice, Free Update
Your voice is our motivation. Convenient upgrade method and the continuous updating version maximumly satisfy your needs.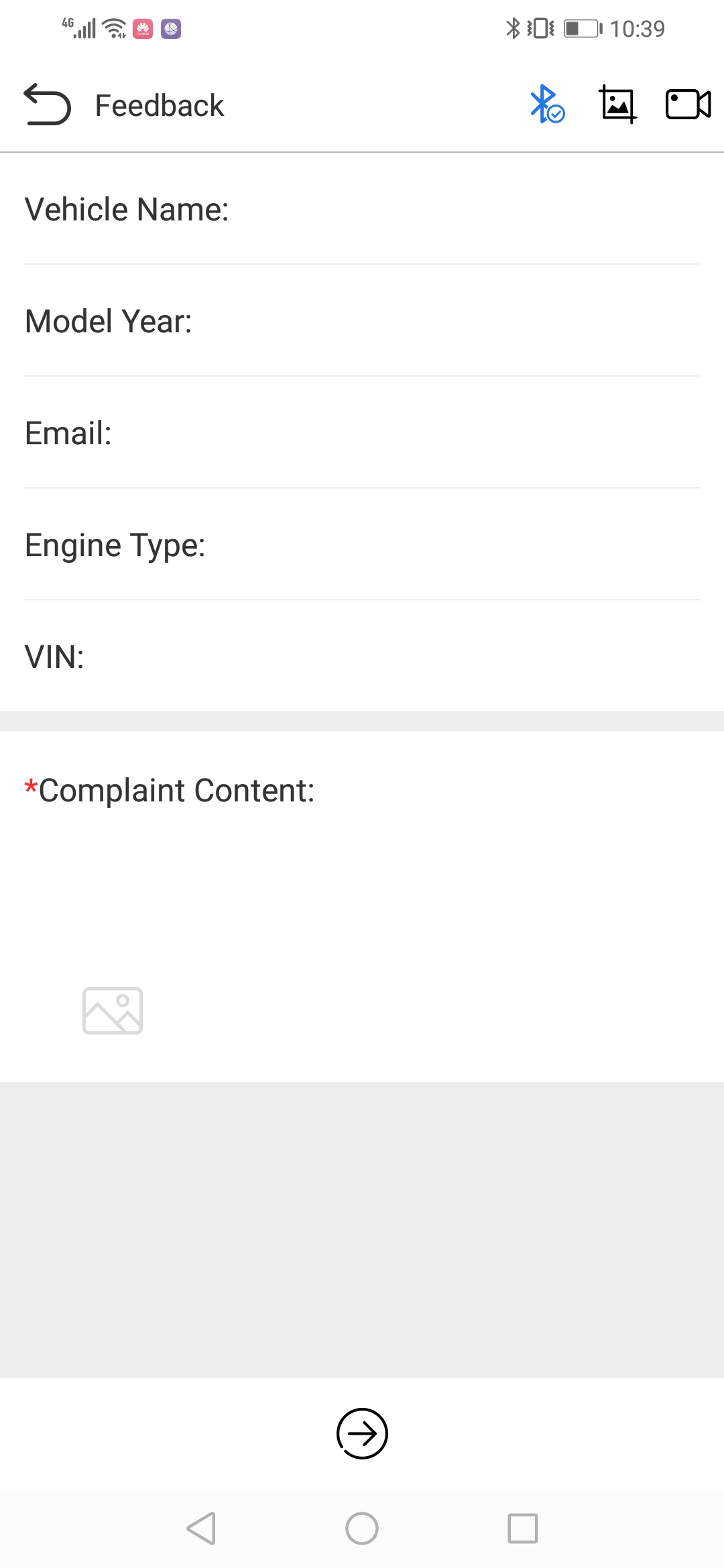 Professional DTC Analysis
Exclusively provides more than 12011 kinds DTC definition & vehicle information query, leading the industry. For each DTC, the code definition as well as possible causes are listed clearly by simple and easy-to-understand explanation instead of confusing terms.
Powerful Database, 40K Code Descriptions are Included
Exclusively provides nearly 40000 kinds DTC definition & vehicle information query, leading the industry. Meanwhile, Data Manage, Update online etc. modules allow you review the stored images, videos you need, and get lateset upgrade information in time.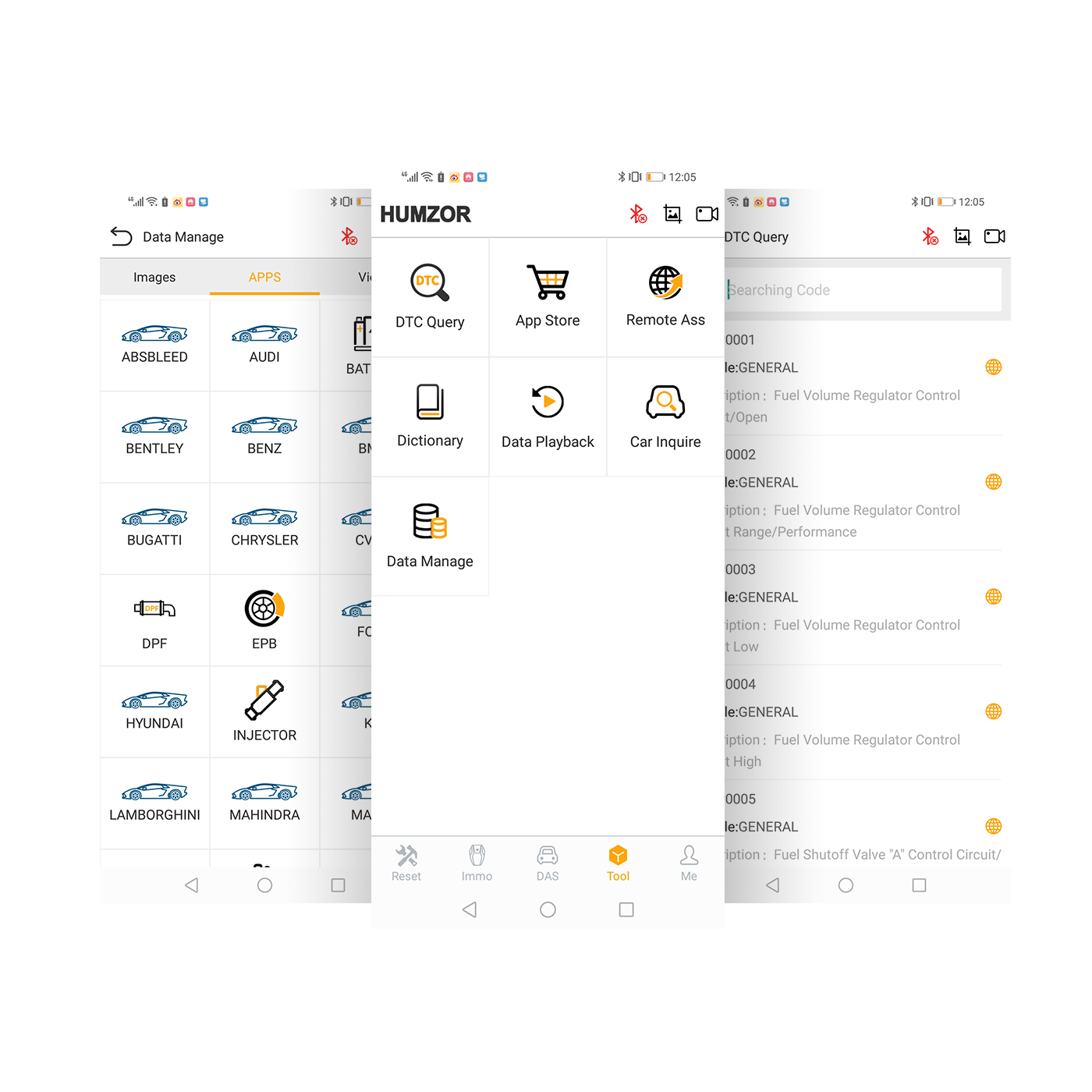 New Generation Code Reader

With NexzScan and your smartphone in hand, you can
master the Check Engine Light.